Are you looking for a new challenge in your professional life and do you want to contribute your experience to an internationally active, medium-sized company with a family-like atmosphere? Work with us on the future corporate success of Günter Schulz GmbH! We work with modern tools on exciting and varied projects for our customers.
Apply for one of our vacancies or submit an unsolicited application!
Günter Schulz GmbH & Co.KG
Email: bewerbung@feuerungsbau.com

"Top Employer Construction 2022" seal of the Construction Industry Association
In February 2022, we received the "Top Employer Construction 2022" seal from the Saxony-Anhalt Construction Industry Association. In addition, Giso Töpfer (CEO of the Saxony-Anhalt Construction Industry Association) was at our location in Balgstädt for the handover to our Managing Director Holger Schulz. A glass stele with the company logo and a certificate were presented. The certificate is available for you to view / download here.
In order to obtain the seal, our company, Günter Schulz GmbH & Co. KG, was evaluated according to a 15-point catalog with various criteria. These were i.a. working hours, further training opportunities, vacation days, equipping employees with personal protective equipment and IT technology, additional offers and also remuneration. We were able to achieve the required number of points to achieve the seal and are happy about this award. This shows our long-standing employees and new applicants that we are an attractive employer and that we have an excellent working environment.
Mitarbeiterstimmen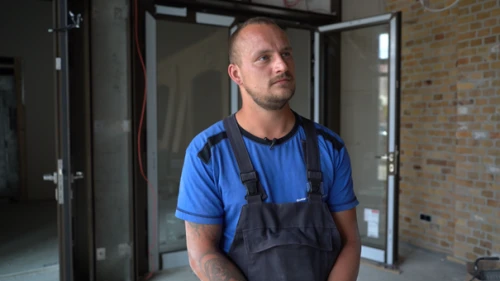 How long have you been here?
""I've been with the Schulz company for 12 years and I also learned here. My job is chimney and furnace construction - it's really been a dream job for me. I do all sorts of masonry work, wear and tear work and chimney construction."
What do you like best about the company?
"The best thing about the company is that everything here is a family atmosphere and, above all, the colleagues. That's of course the be-all and end-all - you get along really well with your colleagues, you also have a lot of personal contact with your colleagues. That's it worth a lot."
How is the collaboration on the construction site?
"That's great. I really enjoy it too, I have to say. It's nice, you get around. We operate worldwide. It's great, you see the world."
What missions have you already had?
"Personally, I've only been abroad. Austria, Poland, France, Luxembourg, the Czech Republic - I was once in Bulgaria."
What does a classic working week look like for you?
"It's relatively difficult to summarize because there are so many different activities. Thanks to the team we usually have, we solve all problems and that makes the work fun."
What would someone new have to bring with them to fit into your team?
"The most important thing is team spirit and craftsmanship and he has to have fun with it."
Employee voices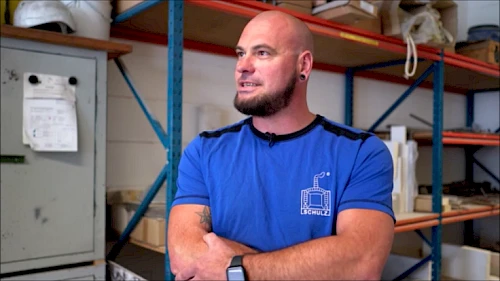 What is special about the company?
"The cool thing about the company is that you do things that are not everyday. We are a specialist construction company and the work is a bit more exclusive than in building construction - that's what appeals to me."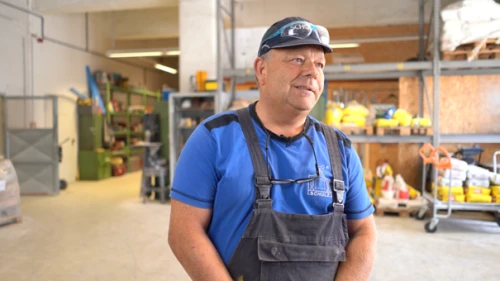 Wie ist die Zusammenarbeit im Team?
"Die Zusammenarbeit ist sehr gut und wenn Probleme auftreten, dann werden die gelöst."
Was müsste ein neuer Mitarbeiter bringen?

"Ein neuer Mitarbeiter müsste Erfahrung im Bauwesen haben – das ist das wichtigste. Optimal wäre eine Ausbildung. Führerschein ist heutzutage sehr wichtig und Eigeninitiative, aber das bringt die gute Zusammenarbeit bei uns auch mit. "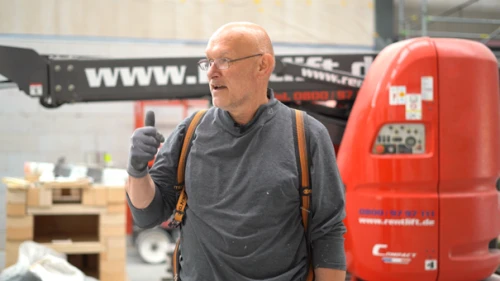 Wie ist die Zusammenarbeit im Team?
"Das Team kann ich nur als [Geste Daumen hoch] so bezeichnen, also was Besseres habe ich in meinem Leben noch nicht erfahren."
Was würdest Du einem neuen Bewerber für Tipps geben?
"Dem Lehrgesellen ordentlich auf die Finger schauen und Fragen stellen – das ist wichtig und ohne dem geht es nicht."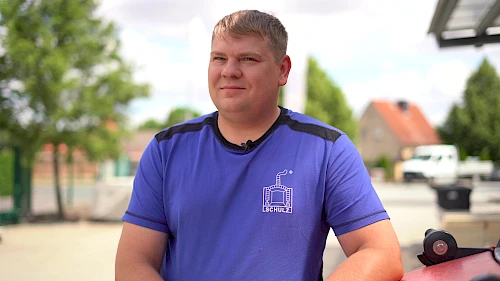 Wie lange arbeitest Du jetzt schon hier?
"Ich arbeite seit ein paar Wochen hier und bin eigentlich durch Zufall an die Stelle gekommen. Ich habe von einem Bekannten erfahren, dass hier jemand gesucht wird und mich beworben und das hat dann gleich funktioniert."
Wie ist die Zusammenarbeit im Team?
"Die Zusammenarbeit ist sehr gut. Ich arbeite mit meinem Kollegen hier Hand in Hand und übernehme auch selbständig schon viele Aufgaben. Das Vertrauen mir gegenüber war auch sehr schnell da, so dass ich nach dem Anlernen auch schon viel allein übernehmen konnte. Wenn ich Hilfe benötige, ist der Kollege aber auch immer zur Stelle und hilft, wo er kann. "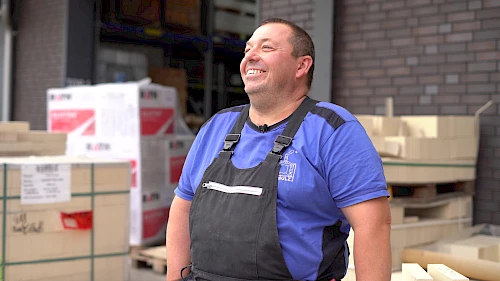 Wie war Dein erster Eindruck von der Firma?
"Der erste Eindruck war sehr angenehm. Das besondere an unserer Firma ist: das Untereinander mit den Kollegen – die Zusammenarbeit im Team funktioniert sehr gut. Mit unserem Chef kann man sich einwandfrei unterhalten – das passt auch."
Was macht Dir am meisten Spaß?
"Die Abwechslung, die verschiedenen Öfen und Projekte, die wir machen. Man arbeitet auch mal mit Metall oder an Schornsteinen. Das ist nicht immer das Gleiche, das ist immer unterschiedliche Arbeit."
We look forward to seeing you!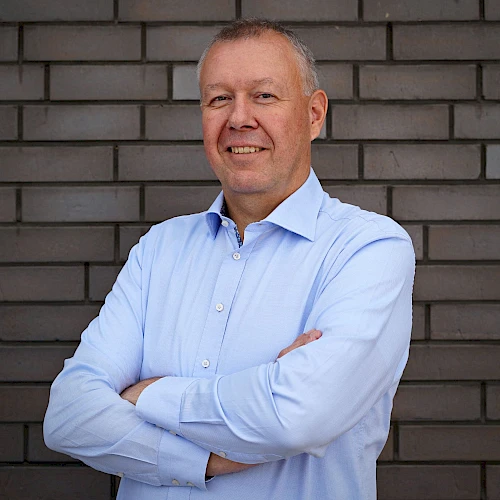 "If you cannot develop further with your current employer, you lack a clear and structured workflow or you are looking for a new and growth-oriented work environment - then apply to us today! We look forward to hearing from you!"
(Holger Schulz, Managing Director)
You can find out more about us in the following video: https://www.youtube.com/watch?v=9d2rGZoQH6M
Awards